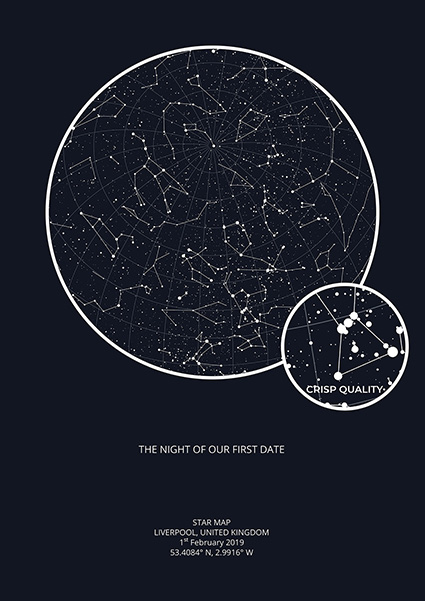 Create your unique star map that depicts the exact constellations and stars visible on your chosen date from your chosen location.
Use our Star Map Builder to personalise your star chart and to choose a framing option.
Accuracy guaranteed! Our algorithms use over 2 mil. stars to generate your star chart.
Show more
Create Star Map